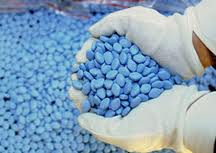 When Viagra was introduced in the late 1990s, it revolutionized the way pharmaceutical medications were sold. Commercials for the drug spoke to men directly and told them in no uncertain terms that it was now possible to take control of their sex lives once and for all. Reliable, strong and long lasting erections were achievable with the help of a little blue pill. Its pharmaceutical power meant near instant results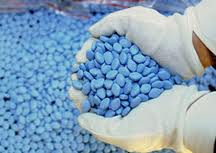 and reliable performance. But with that strength and power came a number of side effects some men found to be untenable. For these men, the search began for an herbal supplement that could deliver the same results. Their search has changed the male enhancement industry and, in many ways, the way men approach their personal health care.
The Problem of Side Effects
Viagra offered many men their first real hope for dealing with erectile dysfunction once and for all. The side effects, however, made the drug simply too much to deal with for many men. There were a number of side effects for the drug, ranging from the common to the bizarre. These include:
Flushing of the face, cheeks and neck
Increased headaches
Stomach pain
Nasal or sinus congestion
Nausea
Diarrhea
Problems differentiating between the colors green and blue
There are also concerns about the drug and its effects on men with heart problems, high blood pressure and other cardiovascular issues. As a result, many men found themselves risking their health I order to be able to enjoy sex again. A variety of companies saw that while the drug was effective, its side effects created a new market within the male enhancement industry and before you knew it, there were a number of herbal supplements hitting the shelves.
Researching Herbs, Vitamins and Minerals
The idea of an herbal answer to Viagra is nothing new. Men have been using a variety of herbs and minerals to improve their sexual performance since the dawn of recorded history. But, in the late 1990s, herbal remedies were often seen as little more than snake oil and few men understood just how potent a combination of the right herbs, minerals and vitamins could actually be. The potency of DHEA, L-arginine, ginseng and yohimbe have earned each of them the name 'Herbal Viagra' and now they are often used in combination with tried and true libido boosters such as chili peppers, B vitamins, garlic and ginseng. This makes some supplements potent enough to give Viagra a real run for the money, especially since many of the side effects associated with the pharmaceutical simply aren't present in herbal supplements.
A More Active Role in Personal Health
Herbal supplements tend to be safer than pharmaceutical alternatives, but that doesn't mean they are the right choice for everyone. Men should always talk to a medical professional before taking one and they should also be sure to investigate any supplement thoroughly by seeking out impartial male enhancement reviews written by past customers and, ideally, people with some medical background. Seeking out to read male enhancement reviews offers a number of advantages. Primarily, male enhancement reviews will help men to learn which supplements are effective and which are just full of empty promises. They can also highlight potential side effects. Many times, writers of male enhancement reviews will include details not only on a supplement's efficacy, but also their experience with common and not so common side effects. The purpose of these supplements is to increase blood flow, so some common side effects include a rapid heartbeat or feeling generally hot under the collar.
As with any potent medication, the side effects from high quality herbal supplements can cause serious interactions for men with a pre-existing medical condition. Doctors, nutritionists, pharmacists or other medical professionals can easily help men determine which herbs, vitamins, minerals or combined supplements can offer safe treatment and long term relief once and for all.