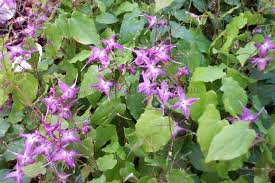 Herbal supplements are big business these days. Whether you want to improve joint health, boost your metabolism or improve your sexual performance, there are a number of herbal supplements and specialized vitamins which can help you achieve your personal health goals. While some supplements promise way more than they could ever deliver, others are researched, developed and formulated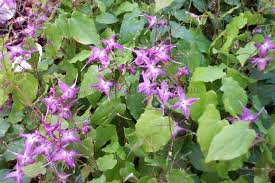 with a great deal of care for the customer. When it comes to male supplements, there are a number of options which can truly deliver on the promises they make. This is because these supplements use proven research and an understanding of nutrition in the development of their formulas. While different supplements can vary widely, there are some tried and true ingredients these higher quality products contain. We've gathered together some of the most rigorously tested and commonly used vitamins and herbs in order to help you be a more informed consumer.
 Bioperine (Also called Piperine)
Bioperine is an extraction of black pepper which boost's your body's ability to utilize other nutrients. This means your body can get a greater effect of any nutrient even at a smaller dose.
DHEA (Dehydroepiandrosterone)
DHEA is an essential building block of life and has made headlines with its link to building muscle and fighting the signs of aging. In terms of sexual performance, DHEA can help to increase testosterone production and improve stamina.
This herb has been used for years as a natural form of Viagra. Horny Goat Weed increases nitric oxide production which, in turn, results in harder and stronger erections.
Ginko has earned a reputation for improving circulation and supporting cardiovascular health. A happy and healthy vascular system means better erections thanks to increased blood flow to the groin and better skin health.
Ginseng has become an almost fundamental ingredient in most male enhancement products. It has been used for centuries throughout East Asia as a natural libido booster and well as an energy supplement.
In terms of stamina and energy, there are few plants that can deliver on the level Maca can. This plant has been used for years and is becoming more and more well known throughout the United States. Many people who gave up coffee were able to switch to supplementing with Maca in order to keep their energy levels up. When considering a supplement with Maca as one of its main ingredients, cut back on caffeinated beverages until you find out how your body reacts.
Yohimbine is another example of a plant which has been used throughout history but which is has only recently achieved popularity in the West. Harvested from the bark of a tree native to Africa, Yohimbine ios well-known as an effective treatment for erectile dysfunction. It is also often used to treat a condition often associated with various sexual performance issues, diabetes.
Oysters are perhaps one of the best known aphrodisiacs in the world. The truth is that oysters really do help to treat erectile dysfunction while increasing libido. Why? Because they're loaded with zinc. Zinc, like Horny Goat Weed, increases nitric oxide production, improving the quality of your erection.
Herbal supplements or specialized vitamins which feature these ingredients prove they know their stuff. These are also the supplements and vitamins which receive glowing male supplement reviews no matter where you look. It's a great idea to check out male supplement reviews on multiple websites in order to get a good idea of what to expect and to weed out brands and products which may get great male supplement reviews on one website but don't measure up elsewhere.
Taking the time to learn more about some of the more common and fundamental ingredients used in supplements as well as checking out male supplement reviews can help to ensure you're getting the best value for your money. It also helps you spot supplements that could never deliver on their promises and to better understand which supplements will deliver the targeted help you need to deal with whatever performance issue you're dealing with.