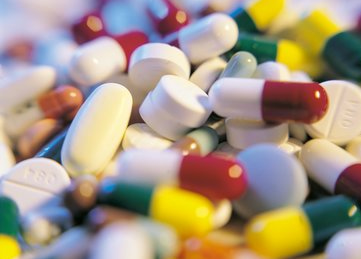 Supplements and vitamins can be an easy and effective way to support whole body health or target specific conditions such as fatigue, libido and mental clarity. As men age, both libido and stamina become concerns in terms of sexual performance and general well-being. These supplements sometimes target these specific conditions or, in other cases, offer a broad spectrum of support in order to build and maintain healthy levels of energy.
Mix & Match or Custom Made
Generally speaking, people like to take supplements that come already designed and formulated to address whatever concerns they have. On the other hand, some people like to create their own supplement regime in order to more carefully control the levels of certain herbs, vitamins and minerals. Then there are people who like the benefits of a formulated supplement but want to know which vitamins, minerals and herbs to look for in the ingredient list.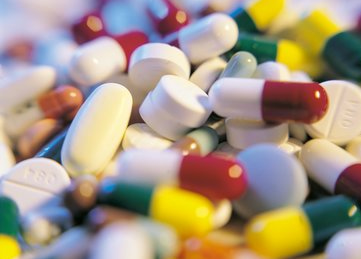 While every man is different, there are some ingredients which can serve as a good well-rounded foundation for almost any supplements as well as some which are routinely used for specific conditions. The best foundation for any health regime is to include a good, robust multivitamin. Supplements may offer some of the vitamins you need each day, but in many cases it won't include routine vitamins such as C, D and a variety of B vitamins. Choose a daily multivitamin that addresses whole body health.
When researching formulated supplements keep an eye out for the following herbs.
Rhodiala Rosea – This herb is found is many male supplements as it is inked to increased libido, energy and performance according to a study conducted at Columbia University.
Ginseng – Ginseng is a popular herb, often taken on its own for its health boosting properties. For male enhancement, ginseng is used to help promote healthier, harder and more long lasting erections.
Maca – Maca has become a popular alternative for coffee drinkers and those same energizing properties have made it a common ingredient in male supplements. Sometimes this herb is listed under its alternate name, Peruvian Ginseng.
L-Arginine – This is an amino acid which is often compared to Viagra, though it works well for both men and women.
These four ingredients are found in standalone supplements or extracts as well as supplements formulated to address sexual enhancement and performance. 
Finding the Right Supplement in Three Easy Steps
With all the supplements that are to choose from, it's no wonder many men find themselves overwhelmed by the choice. Some men just take the most popular supplement they can find and consider the task done, but finding the perfect match isn't hard if you stick to three simple steps.
Know What You Want. Before you begin researching any supplements, determine what your goals are. Do you want to improve your libido? Or is it your stamina and performance that has you worried? Sit down and make a list of your areas of concern as well as your goals.
Do Some Research. Check out websites that offer unbiased male supplement reviews and information. These can include large retail websites such as Amazon or GNC as well as small, niche websites which can include blogs and articles as well as male supplement reviews written by men dedicated to helping others find the help they need.
Talk to Your Doctor. Mixing herbs, vitamins, minerals or supplements along with any prescribed medications can cause serious interactions. Before beginning any supplement, talk to your doctor to ensure you won't have any problems.
These simple tips will help you find the right supplements no matter what your concerns may be in and out of the bedroom. By establishing your goals, knowing what ingredients to look for and making the most out of advice given through male supplement reviews, men can take control of their health and sexual satisfaction regardless of their age or current physical fitness.