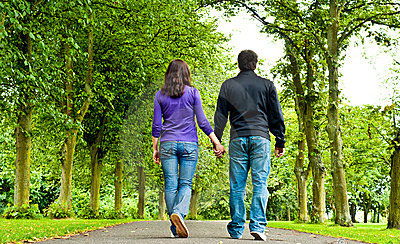 Most people look at a penis extender as something to wear whilst indoors at night. It's not normally something to wear whilst out on the town. Penis extenders have advanced to such a degree that users can now wear their extenders when out and about. They can wear them to work, while out shopping, or even when just picking up the kids from school. As with anything, things can go wrong, so read on to find out more about wearing a penis extender in public.goog
Is it Legal to Wear a Penis Extender in Public?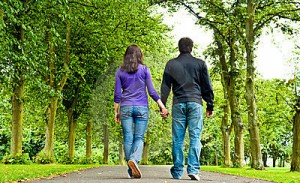 It sounds like a silly question since this is something that's geared towards enhancing sex, but it's a valid one all the same. Currently, there are no laws governing the use of penis extenders or other penis enlargement devices in public. Of course, there are still laws on indecent exposure, but as long as users are responsible with the way they use their extension devices then there's no reason why anything should go wrong.
How Dangerous Is It?
The beauty of extenders is they don't have to be worn in a certain position. The user can be standing up, sitting down, or lying on their back and the results will be the same. It means there's absolutely no danger with wearing one of these devices whilst out and about. Of course, discomfort can still be felt if worn in the wrong situation with the wrong clothes, but as long as it's removed as soon as possible no lasting damage will be caused.
What Can I Wear With It?
Discretion is the key when wearing a high quality penis extender in public. In order to keep things discrete users should make sure to wear loose and baggy clothing. Tight clothing can make the extender visible and this isn't appropriate in public. Jogging bottoms are a prime favorite for users of these products.
Apart from the fact tight clothing makes the extender visible, it can cause comfort problems. The fabric is so close to the device it can easily become tangled in the mechanisms. It won't cause any long term damage, but it can be embarrassing if the clothing is caught up in the device itself. In light of these risks, leave the tighter clothing at home and stick with the baggier items.
Timing
Timing is everything with one of these products. Wearing them for too long can prevent the body from healing the micro tears used to increase the size of the penis, which will just increase the time taken for visible results to be seen. It can also be a problem if using something other than a Double Strap Support (DSS) system. The DSS system is so useful because it means extenders can be worn for an extended period of time without any problems. Extenders which don't have these systems in place can only be worn for a very specific period of time. Wear them for longer and the restricted blood flow to the head of the penis can begin to take its toll by killing off the tissue, which could lead to eventual amputation.
When out and about, attempt to estimate exactly how long the outing will last for. If it's expected to last for longer than the amount of time the extender should be worn for then don't wear it. Leave it until later on to wear it. On the other hand, shorter journeys can always sustain sessions with an extender, so don't be afraid to get out and about.
Caught Short
Sometimes that one-hour journey can turn in to a trip lasting for five hours. If something happens and the trip lasts longer than expected then the extender still needs to be taken off to prevent any damage. Don't be afraid to go to the bathroom and take it off. As long as a small, opaque bag is taken is then it can be stored and cleaned later on. The worst thing that can happen is that the device isn't taken off and is just left to sit there.
Ideal Situation
An ideal situation is to stay at home with the extender. It's not normally a problem to go out and about with the extender, but it's usually much safer and more comfortable to do it at home. Most users report that wearing the extender whilst naked is much more comfortable than doing it with clothes on. And it's the most important thing about undergoing this sort of penis enlargement treatment. If it's not comfortable then users aren't going to stick to the program, especially if they aren't seeing the results they want right away.
Furthermore, complications can occasionally strike. Whether it's a mistake in the traction level or something else, these problems can't cause any lasting damage if the device is taken off straight away. Wearing it outside can mean that it can't be taken off as there are no bathrooms or no safe places where it can be removed. It's just not a risk that most people are willing to take.