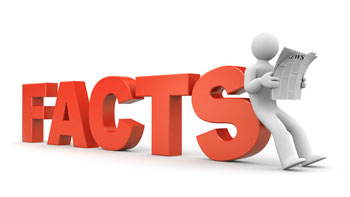 Customer reviews have always been a popular marketing and sales tool for companies. Throughout history companies have invited customers to write in and share their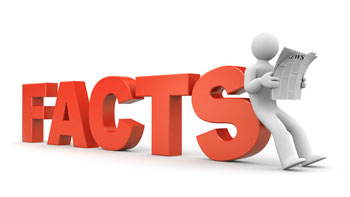 experiences – good and bad – to help others learn more about certain products and to improve their own line of products. Reviews can help fellow shoppers and in many cases, they are the driving force behind innovations in both enhanced product functionality and design.
When men are looking for male enhancement products such as penis enlargement devices, libido supplements and related items, male enhancement reviews play a huge role. As retail websites and male enhancement online communities have grown, they have become a valuable resource for reviews, advice, tips and simply a way for men to reach out to one another. Although these can help with finding the right products, there are some facts, every smart shopper should keep in mind.
Not All Reviews are Legit
Considering the power of reviews when it comes to purchasing, it should come as no surprise that some companies pay writers to create fake reviews for their products. These reviews are typically fairly easy to spot as they are notoriously poorly written, and some complete with bad grammar, poor spelling and absolutely no insight as to how the product works.
Some Reviews Double as Sales Copy
Some companies format their own sales copy featured on their website to appear as if it's a review. When reading a company's website, be sure you're paying attention to what is a review and what's simply a rundown of a products main features.
Reviews Are Sometimes Edited Later
Websites that offer reviews on products by member often let them go back to amend reviews after they've been posted if their opinion should change. For example, a customer who gives an initially bad review for a device may find later that the problem was down to user error. He or she can then go back and edit their review to reflect this. Should you see this as a part of your own research, it isn't a red flag that the review is fake, simply that the writer had a change of heart.
It's Possible to Follow Some Specific Reviewers
Some people enjoy writing reviews on a variety of products and so they register with websites in order to review niche items as well as general merchandise. In many cases, they use the same user name – or a very similar one – for each website so that readers can follow their reviews no matter where they appear. If you find a reviewer you especially like, follow them on the website and send them a message to ask what other sites they post on.
A Quality Review Includes the Bad News
No product is perfect. No matter how great something is, chances are there's something that could be better about it. A well written and comprehensive review acknowledges this by including both the good and the bad. With male enhancement reviews these include side effects brought on by supplements, initial problems using an enlargement device or related problems.
Reviews on Social Media Are Less Likely to be Legit
Social media has exploded in popularity with the general public and companies know it. More and more companies have a presence in social media and an increasing number of them are finding ways to slip in ads any way they can. One study conducted by Social Barrel estimates that around 10% of social media reviews are actually bought and paid for by the product company.
Writing Reviews Can Help You Score Free Stuff
In spite of all the issues regarding fake reviews, companies still genuinely want to know about the experiences and opinions of their customers. Companies regularly check out male enhancement reviews, as well as reviews for other products, looking for honest writers who can connect with the audience in an engaging way. In some cases, these companies will reach out to the writers in order to have them evaluate new products before they hit the shelves. Learning how to write a high-quality review could easily become a great way to get the inside track of cutting edge male enhancement products.