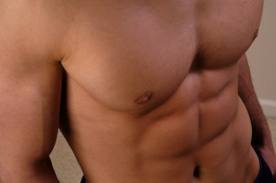 Let's face it: It's nice to be wanted for your awesome personality, cutting edge humor and witty repartee but sometimes it's nice to be wanted for your physical attributes as well. Check out the penis enlargement reviews on any male enhancement website and you'll find scores of men going for the bigger, thicker and overall larger look. Rest assured they're not doing it to look good in the mirror. On the other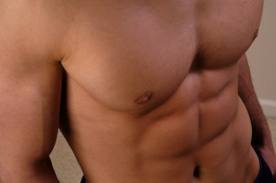 hand, study after study has concluded that women may like a average to slightly above average penis, but not too many go for the truly well endowed. So where are all these guys finding the women who want the goods? On the internet, of course.
The Ultimate Ice Breaker
Men who work out do it for a number of reasons. Partly for their health and partly for their looks. Men who scour penis enlargement reviews looking for the best products also do it for those same two reasons, plus they want to attract the kind of woman who appreciates their efforts. But let's be honest, it's not exactly the kind of thing you can bring up on a blind date your brother arranged or as an ice breaker when you're buying a girl a drink at a bar. But when you've gone to all the trouble – and work – involved with growing your penis, why wouldn't you want to share it with a woman who can truly appreciate it?
Thanks to the internet, it's now possible to broach the subject right off the bat without getting a drink thrown in your face. There are plenty of websites that cater to men who have made the most out of male enhancement devices (or who are naturally well endowed) and the women who love them.
7 or Better – This website caters exclusively to – you guessed it – men who top the charts in terms of penis size. In order to join the club you'll have to prove your claims and set up a profile. The women who join the website are looking exclusively for well hung men so you won't have to worry about feeling the need to mention it and you'll know she won't be put off by it either.
Adult Friend Finder – Although not geared exclusively for the well endowed, this websites does cater to specific fetishes – including penis size. This option is especially popular since you can tailor your online profile to include more than just your size. You can also fish around for women who share your other sexual tastes without fear of coming across as too sexual.

Size Minded – This is another options that focuses primarily on penis size. Although you can include any other details you want, the goal of every woman on the website is to meet up with a man who measures up to her own standards.
Other dating websites usually include the ability to include intimate details about your physical attributes or you sexual preferences. The problem can be that including them in your profile sometimes makes women think of you as being 'sex obsessed'. These three sites, along with others like them, allow men to advertise what they may see as their greatest asset without fear of recrimination.
It's Okay to Be Objectified Sometimes
No one wants to be treated as a piece of meat all the time and even in a relationship built on sex, it's important to be treated with respect. Having said all that, it's also nice to simply enjoy the first rush of lust and to sometimes make sex what it's really all about. Outlets like 7 or Better and other size or sex oriented websites give men and women a safe place to do exactly that. As with any other mainstream dating website, you should always represent yourself as realistically as you can and be careful when meeting someone for the first time.
With so many men jumping online to get the lowdown on penis extender devices through penis enlargement reviews, it's not surprising that other websites have been developed to help women find those men! Men can now show off their hard work and connect with partners who can properly appreciate it without embarrassment.