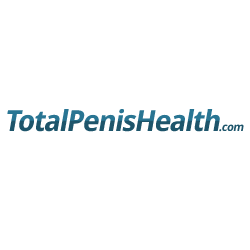 Total Penis Health is committed to providing the most up-to-date and unbiased information in the arena of male enhancement devices, supplements, and other products. They invite readers to contact them with any information that might be useful or submit their own articles if they are relevant and well written.
As an information portal committed to providing unbiased information in the area of male enhancement, Total Penis Health is always on the lookout for anything that might be helpful to its worldwide reader base. To that end the website's administrators welcome submissions from readers. Submissions can be in the form of general information, reviews, or informational articles written by readers.
In order to be included on the website all submissions must be relevant to the topic and as objective and unbiased as possible. Articles must also be well written and detailed oriented. The Total Penis Health is not a vehicle to promote a specific product or company at the expense of all the others in the marketplace. It is designed to give men all the information they need to make well-informed decisions.
To get an idea of the types of information and articles the website developers are after, potential contributors should take the time to thoroughly browse the site and read as much as possible. Regular visitors to the website are already aware that Total Penis Health offers comprehensive product reviews, ratings, and informational articles on a wide range of male enhancement and sexual dysfunction issues.
Currently most of the content on the Total Penis Health website has been provided by the site's regular staff and a group of volunteer contributors with varying levels of expertise. The multitude of views expressed by all the contributors adds to the site by offering many different points of view. Using so many contributors is part of the goal of offering raw, unbiased, and objective information.
If you're interested in submitting relevant information or helpful articles you may do so by using the contact form located on the website. Please remember you may not submit anything as your original work if it is not indeed so. Articles in violation of copyright laws will not be accepted. Furthermore, any information pulled from another source must be properly referenced in your text. Please respect the reputation the developers of Total Penis Health have worked so hard to achieve.
About Total Penis Health
Total Penis Health is more than just another website with information about male enhancement. It is a comprehensive web portal that continues to grow on a daily basis. The mission of Total Penis Health is simple: to provide men with accurate and objective information regarding male enhancement and the various products available in the marketplace. The site's contributors review and rate products, discuss issues surrounding sexual dysfunction, and provide helpful advice and tips. If you need more information about Total Penis Health or its objectives please contact the site administrators using the link on the website.