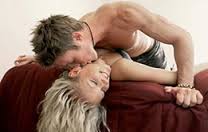 The rise of various websites and internet communities has made it possible for people to reach out and help others, connect with those coping with similar issues and strengthen bonds to increase the chances of success for many dealing with a variety of conditions. This approach has helped people who are dealing with serious chronic conditions as well as those struggling with concerns over issues involving sexual performance. The male enhancement community has, in fact, become a large community of consumers, product developers, researchers and supporters who try to reach out to men at every stage of the process.
One of the most powerful ways in which this community provides support and outreach is through male enhancement reviews. These reviews are written primarily by customers, though sometimes they are also the basis of articles by researchers or other professionals.  For first time writers, however, composing a review can seem like an overwhelming task. Here we'll review the three major questions which, when answered, become the rough outline for a well-written, informative and helpful review.
What Was Your Original Problem?
The basis for many male enhancement reviews begins by laying out a problem. In many ways, these reviews offer a way not only to review specific products, but to reach out to others in a similar situation. Male performance problems such as stamina, premature ejaculations, concerns over size and orgasm control all affect men every day. Although these problems and concerns are fairly common, the taboo nature of sex means that, too often, men suffer in silence, feeling isolated by their condition. Men today often do a search through male enhancement reviews by search for specific conditions and then read the reviews which mention them in order to learn about products they may be considering or learn about products they may have never heard of before.  This is a fairly large departure from search methods of the past, where men would simply search for a specific product name. Searching by the initial condition or concern helps to find new products and treatment options and also gives readers a chance to connect with others.
What Was Your Experience With Everything You Tried?
Although most reviews focus on one specific product, a well-written and comprehensive review will touch on other things the writer has tried. These other products may not be reviewed in depth, but giving them a passing mention helps to establish what else the writer has tried and also gives readers some insight into how well the reviewed product compares to other options. There's no need to go into great detail on every product mentioned in a review, but mentioning other products and linking to other reviews may help readers get a better understanding of what their own options are.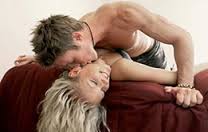 As you review your own experience with a specific product, be sure to cover the basics of what the product is and how it is used. For a penis enlargement device, for example, discuss how easy it was to operate, whether or not it needed any assembly when it first arrived and how long you needed to wear it before you began achieving results. For supplements, you may want to discuss the listed ingredients, whether or not you had to schedule time with a doctor to discuss potential side effects or medical interactions and the results after taking it for the recommended amount of time.
Would You Recommend It to a Friend?
As with any product, the crux of male enhancement reviews comes down to one simple question: Would you recommend it to your best friend? Answering just this one simple question gives readers the bottom line on whether or not a product truly works. The details of your review offer greater insight and details, but the answer to this one question gives them what they really want to know.
For those who write male enhancement reviews on a regular basis, reviewing products can become second nature. But for new writers, or those who want to share their experience with a certain product, writing a review can suddenly leave them feeling tongue tied. By answering these three core questions, writers can deliver readers what they really want – details on male enhancement products that offer help, support and sage advice.