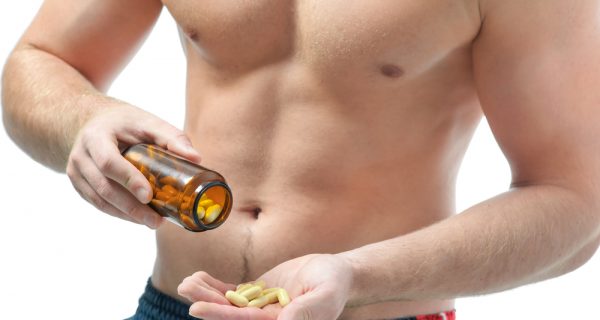 Male supplements, vitamins and herbal remedies have become big business. As more and more people take an active role in their healthcare, Do It Yourself options to treat everything
from lethargy to sexual dysfunction. Even serious conditions can now often be managed with simple all-natural options once people discuss their preferences with their chosen healthcare professional.
For men who want to up their game and improve performance in bed, male supplement reviews have emerged as a great way to research specific supplements and, in many cases, learn about new ones. It's always important to first determine what you need. Once you begin looking at different supplements, it can be easy to get swept up in the hype and start to think you might want to try everything. But it's important to focus first on the areas in which you know you need improvement. This will make it easier to set specific, achievable goals in order to determine how much – or how little – a specific supplement is helping.
Male supplements are available to treat low libido, erectile health and even improve orgasm control. But while these supplements promise the world the truth is that health supplements are widely unregulated and, as such, advertisers can sometimes exaggerate the results or outright lie. That doesn't mean every company does it – but it's important to do some research before you trust your money – or your health – to a product.
The first step is, of course, to turn the bottle around or scroll further into a website in order to learn what ingredients make up the supplement you're considering. Some supplements play coy with their ingredients and will only tell potential customers they use a "proprietary blend". But if your supplement isn't willing to tell you what they use, then it's simply not a good option. After all herbs and vitamins can be extremely potent and could also interact with any prescriptions you may already take. So it's important to choose a supplement that is transparent about all of its active ingredients.
Male supplement reviews offer an extra layer of information when it comes to evaluating supplements and vitamin blends. Male supplement reviews can be found on a variety of different sites. Most people post their reviews directly to the website they used to buy the product and many men now even post video reviews on websites such as YouTube or Vimeo. Video male supplement reviews can be especially useful for men who want to see the size of the supplement or get a more casual and frank review.
Male supplement reviews can also be found on websites not affiliated with any specific products. There are Facebook groups, message boards and other online forums that offer men the chance to learn more about what supplements are available and how best to use them. Some supplements, for example, work better for men who adhere to specific diets or who are looking for whole health support in addition to a boost in sexual performance. Many times, the men in these groups are professional or semi-professional reviewers. In these cases their review may mention getting a product for free or at a reduced rate. These disclaimers don't mean their review is "bought" or that they aren't honest. Many companies participate in programs that offer their products at a cheaper rate in order to get true and honest feedback.
Using male supplement reviews is a great way to get honest information on which supplements are worth your time – and which ones are best avoided. They give men the perspective they need and want since they are written or filmed by men in the same situation and who have a genuine desire to help others. Best of all, they give guys a chance to learn how to create their own reviews in order to turn around and use their own experience to reach out and help others.