It doesn't matter what you're buying—a penis extender, a book, a DVD—there are some websites out there that are not trustworthy at all.  They will steal your credit card information and your identity.  Before you purchase something from a website, you need to make certain it's legitimate and that your information will be secure.  But how do you do that?  There are a few signs that might tip you off.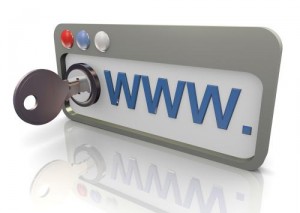 First of all, look at how the website is designed.  Sites that are just out to scam you out of your information usually don't seem too well-done.  There may be spelling mistakes in the text, and there won't be a lot to the website.  The website will also be fairly simple, meaning there won't be any drop-down menus or other scripts running.
Second, does the website say it uses authentication sites like VeriSign, TRUSTe, or McAfee Secure?  These are all companies that help encrypt and protect information sent online.  If you don't see one of these logos, the site may not be protected.
Third, does the website ask you to pay through its own system or through a site like PayPal?  PayPal is secure, whereas a shopping cart on a website may not be.  Not all website payment methods are scams, of course, but sites that do not use TRUSTe or another service and then ask you to use their own payment system may be a concern.  Even if the site isn't a scam, it's possible your information could be hijacked by a third-party.
When you are ready to enter your credit card information, make sure that the site uses some kind of encryption. A good way to know if the site is encrypted is to check if the browser address bar turns green or if  you can see a pad-lock icon near the web address.
Overall, all it takes is a little caution to avoid scam sites.  Please note that all the products listed on TotalPenisHealth.com have been verified by our team to make sure they are safe and honest companies. If we hear any negative feedback or  suspicious behavior we will remove them immediately.