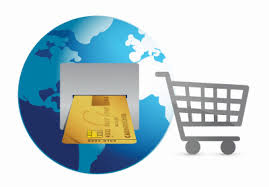 There was a time when people went to their local shops and bought items based on their understanding of the product itself and their confidence in the local shopkeeper. The advent
of shopping malls, chain stores, mail order and even the internet have changed all that. Today, people may check out their local stores, but not before they've done a fairly exhaustive hunt online to learn about the pros and cons of specific brands as well as variations in pricing, return policies and customer reviews. This approach works for most products but for intimate items, such as sexual enhancement products, this isn't always possible in the traditional sense.
When Buying IN Person Simply Isn't An Option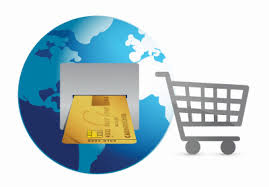 A study conducted by Accenture found that 65% of shoppers polled shopped around online but ultimately bought their products in the store. When asked why, shipping costs were a major factor but the desire to hold an item in person before making the purchase was the number one reason for nearly half of the respondents. For some products, however, online retailers stand alone as being able to offer the models and variety customers want. So how can customers get the same feel for products they can't handle personally? But taking their online shopping to the next level.
Typically, shopping around online is limited to checking out prices, store availability and perhaps skimming through a few reviews. When online retailers are your only option, however, a bit more research is vital before you type in your credit card information. Following four simple tips can help ensure you're shopping smart and getting the best value.
1. Start With a List. When it comes to penis enlargement options, there are a number of different products men can choose from. Tension devices and vacuum pumps come in a number of different models, each with their own special features. Begin by making a list of every device that catches your eye, even if only for aesthetics. This way you'll have one list to work from and you will know you've exhausted every possibility.
2. Get Rid of Anything You Can't Return. Even the best products simply can't guarantee customer satisfaction. The simple truth is that what works great for 100 people might not be compatible with you. Penis enlargement devices aren't exactly cheap and if the one you choose doesn't feel or perform as you'd like, then you need to know you can return it. Check out the return policies on each of the models you've chosen and strike off any that don't offer some sort of return policy. In some cases, you may only be able to get a store credit and, of that's the case, make a note of it on your list, but keep the model for now.
3. Check Out the Science Behind the Device. All penis enlargement devices work on basic scientific principles. Vacuum pumps, for example, use vacuum pressure to increase blood flow to the penis and increase girth. Long term enlargement devices tend to focus on length and use steady pressure, or tension, in order to achieve results. Take a close look at how the enlargement devices you're considering are designed to perform.
4. Start Reading Reviews. Reading through penis enlargement reviews is the best way to get a real feel for these devices before you buy them. Be sure to look for penis enlargement reviews hosted on impartial websites or which offer a way to contact the reviewer directly. Be wary of reviews that only focus on the positives of devices or which make them out to sound like they can work miracles. The best penis enlargement reviews will include both pros and cons.
These simple tips can help to ensure men are getting the most accurate impression of enlargement devices before committing to one. This process can be followed for other personal care items and can help anyone shop smarter and make the most of buying online.