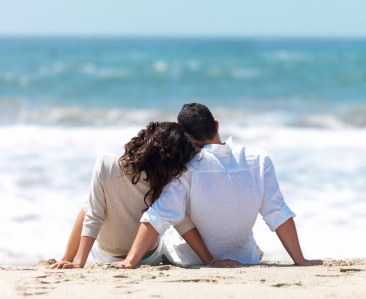 Articles and blog posts on sexual techniques and tantric sex lessons can be found all over the place, but what if you want to up your game in a more creative way? Improving your sex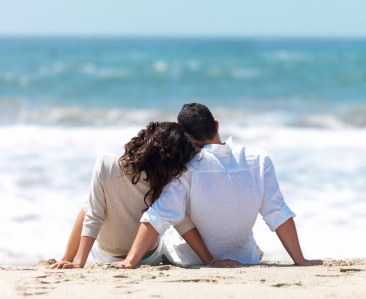 life is about more than just what you do between the sheets – it's about beginning the seduction early, fanning the flames and making your connection fresh and more intense every chance you get.
Forget Your Needs For a Night … Or at Least an Hour
Okay, no one is really asking you to forgo your own needs for an entire night, but put them on the back burner for as long as you can. Too often, couples skip over any sort of foreplay and skip right the penetrative sex. Usually this happens as sex becomes more routine and it can quickly become something of a rut without anyone realizing. Mix things up for an evening and focus entirely on the woman beside you. Not only will it remind you of all the reasons you wanted her as soon as you met her, it will give her a night she'll never forget.
Invest in High Quality Male Enhancement Products
The world of male enhancement products gets a bad rap. There was a time when it was populated by scams and schemes and products that did nothing more than empty your bank account without delivering on their promises but today things are different. There are certainly still places out to make a buck, but those companies are much easier to spot thanks to the influx of male enhancement reviews available on third party retail sites and message boards and forums dedicated to male enhancement. When reading male enhancement reviews, watch for authors who have posted multiple reviews and who have built a reputation for honesty and clear writing. This will help to weed out fake male enhancement reviews.
Stop Taking Her Out to Eat
Sure a night out at a fancy restaurant is nice, but showing off your cooking skills could easily heat things up in the bedroom. Prepare a feast of her favourites along with foods known to have aphrodisiac properties like strawberries, almonds, lean meats and, of course, oysters. Showing her that you can cook (and handle the cleaning up) takes a lot more energy and attention than booking a reservation and that translates into feelings of love and attachment along with plenty of lusty desire.
Create a Playlist
There's a reason why mix tapes worked so well back in the day – science shows that we respond to music strongly in terms of motivation and passion. A research team from McGill University found that playing some music during foreplay and sex releases dopamine, the same feel good chemical released during sex. So a good playlist and your best moves means a double dose of the body's natural happy drug which enhances sexual pleasure.
Have a Slightly Awkward Conversation
Want to really bond with your partner, strengthen that connection and get them turned on? Talk about S-E-X. Have a conversation about the first time you were together, relive a particularly memorable night or even probe a bit about your partner's fantasies. Check out her bookshelf and movie collection for inspiration on what might turn her on. The 50 Shades series might be the latest headline making form of erotica but it's hardly the first mainstream erotic fiction to be widely accepted. Don't worry if you both feel a bit awkward at first, working through that sensation and getting to the meat of things will not only improve your communication skills, it acts as a kind of mental foreplay which will get her more turned on than ever before.